INFRASTRUCTURAL FACILITIES
All the required facilities such as buildings with spacious class rooms, Well-developed laboratories, workshops, equipment and tools, library, computers and software, hostels, playgrounds, gym, etc. are provided to facilitate the learning process, to keep up and improve physical fitness, and to enable the students acquire the competence and proficiency needed to gain a competitive edge.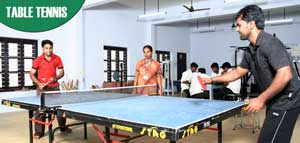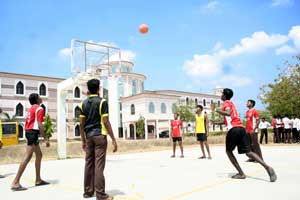 CAMPUS AUTOMATION SYSTEM
A campus automation is implemented using INSPROPLUS package, networking all the Departments in the campus by fibre optic cables.
Interactive Voice Response System-(IVRS) is introduced to help parents know the status of their wards in attendance, performance, results, payment of fees, panel actions if any, etc. by telephone. Each student is allotted a six digit identity number for this purpose.
WIRELESS AND BROADBAND CONNECTIVITY
50 mbps internet broadband connectivity through wireless Access (Wifi) is installed from BSNL leased line to enable students accessing internet from anywhere in the campus.
It is a boon to P.G. students who are provided with free LAPTOPS by the Management, and Hostel inmates to access internet anytime anywhere.
CISCO PARTNERSHIP NETWORK LABORATORY
To equip the students with skills of international standard in networking, which offers a vast employment potential the world over and enhance the employability of students, a Cisco Network Laboratory is established.
Students are trained to write on-line examinations for CCNA or CCNP certification programme of Cisco worldwide on a very nominal fee.