Event Gallery

Role of Women in Engineering and Society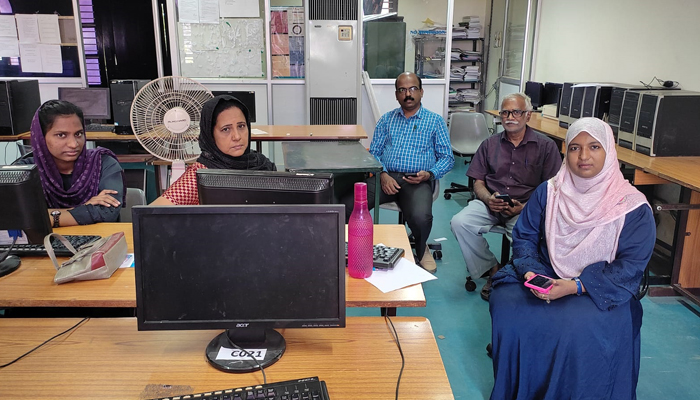 A webinar on "Role of Women in Engineering and Society" was held on 14th March 2022 by the CSE Department of PET Engineering College. The program was conducted online through google meet. The Principal Dr. K. Madhan Kumar presided over the function. Program started with the welcomed address by Ms. A. Shahin, IV Year CSE. Ms. S. Tamilarasi, Ms. Jerin IV year CSE delivered the speech about Role of women in engineering discipline.
Dr. A. Shahila Begum, AP/Tamil, PET Arts and Science College was the chief guest for the function. In her special address she emphasized that women are born to be achievers. She motivated the students by saying that it is their duty to accept all the challenges in life with confidence. She cautioned the girls on how often they get stuck in mediocre jobs and continue to drag through their career in spite of having the potential to soar high.

Finally Ms. K. Muthu Priyadharshini and Ms. D. Najma Parveen, III year CSE students demonstrated the special handicraft presentation via google meet. Ms. M. Saranya, III year CSE proposed the vote of thanks. The program was coordinated by the department of Computer Science and Engineering.