Event Gallery

Guest Lecture on Basic Concepts of Corporate Studies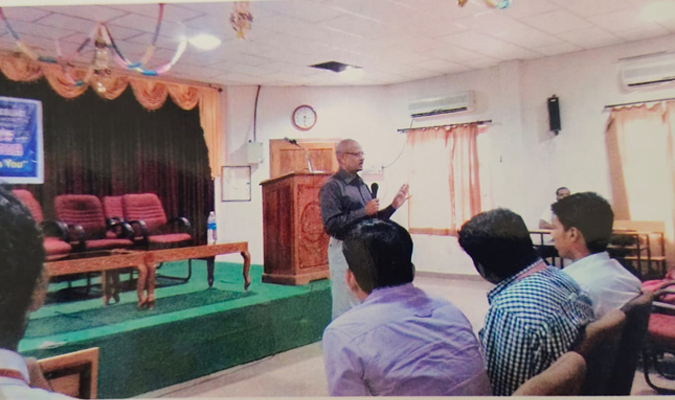 A guest lecture on Basic Concepts of Corporate Studies was arranged by the Department of Management studies on 18/10/2018. C. Muthulakshmi welcomed the gathering. The session was presided over by the Head of the Department Prof. K. Samuel Saravanan.

The Chief Guest Mr. S. Muthu Kumar Raja, Practicing Advocate in Corporate Law and Tax Law, The Institutes of Chartered Public Auditors of India, Tuticorin in his address delivered a guest lecturer in the topic, "Basic Concepts of Corporate Studies" the lecture discussed the concept of control with respect to taxation, competition law, and foreign control.
The lecture focused on the concepts and issues relating to accounting and auditing. A number of important topics were discussed including the direct as well as indirect tax, basic concept of taxation, necessity to pay tax, computation of taxation, current rates of tax, authorities for tax collection etc. Ms. M. Indhumathi proposed Vote of thanks. All the faculties of MBA department co-ordinate the necessary arrangements for the program.
Program Objective

The Guest lecture was organised with an objective to familiarize students about the basics aspects of the most important reform in the field of Indian Taxation i.e., Income Tax Law and Goods and Services Tax Law.