Event Gallery

Sales Fair 2015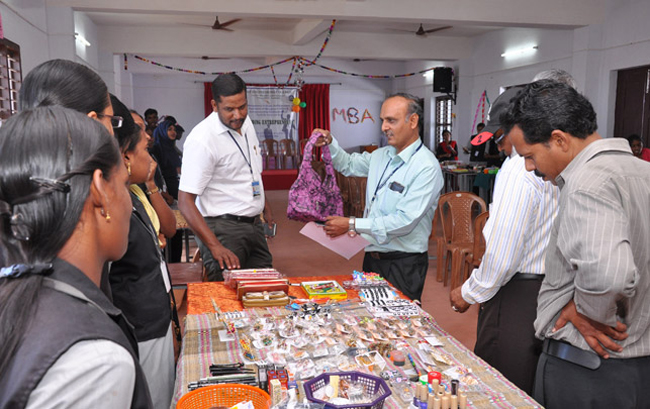 A sales fair was conducted by the department of Management Studies to promote the entrepreneurship skills of the budding entrepreneurs on 10th and 11th September 2015. Prof. S. Abubucker, the Correspondent of the college inaugurated the Sales Fair. Dr. N. Mohamed Sheriff, Principal visited the stalls and gave special guidelines to the students with regard to the sale of different products.
The students of different Departments visited the stalls and purchased items which cater to their interest. The first year MBA students helped the seniors by being the volunteers of the different stalls. The Principal delivered the valedictory address and he explained the ways and means in which the sales fair had helped the budding entrepreneurs.

Sale Excellence Award, Entrepreneurship Development Cell Coordinator Award, Empowering Entrepreneur Award, Leadership Award and Risk Taker Award were given to the students by the Principal during the valedictory function.