Event Gallery

Basic of Yoga & Benefits of Practicing Yoga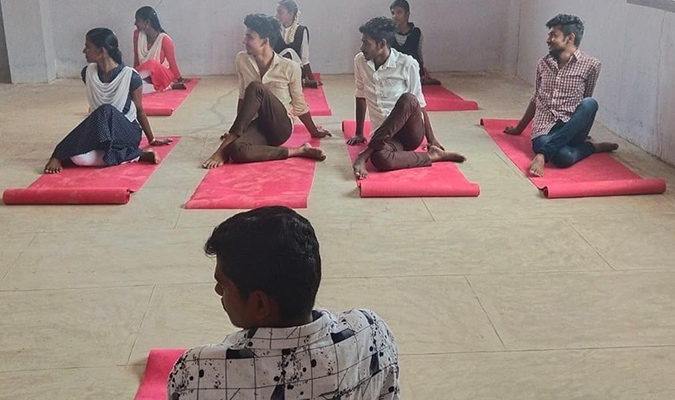 A two day yoga training program was to be jointly organized by Department of MCA and YRC on the topic of Basic of Yoga" & "Benefits of Practicing Yoga on 13.02.2020 to 14.02.2020. ,b>Dr. A. Kalai Selvi Head of the department, Department of Master of Computer Applications delivered the welcome address and introduced the Yoga Trainer Mr. N. Manikandan. The session was handed over to the Art of Living Teacher.
The yoga trainer explained the basic of yoga and benefits of practicing yoga. Develops focus and concentration: The act of practicing poses encourages children to clear their mind and focus on the effort. As a result of this single focus to achieve a particular pose or stay balanced, yoga helps children to focus and concentrate in school and get better grades. It can prepare the students physically and mentally for the integration of their physical, mental and spiritual faculties so that the students can become healthier, saner and more integrated members of the society and of the nation. .
The speaker gave tips to the students on how to overcome day to day stress, staying healthy through proper diet and exercise, maintaining good mental health and keeping up relationships which can pose to be a difficult task for students who are saddled with daily exams, placements, intense competition and projects. These are the best training program for all the students. Around 729 Students participated in this program. Vote of thanks was delivered by Bharathi. B in Final Year Student of ECE Department.