Event Gallery

Fundamentals of Machine Learning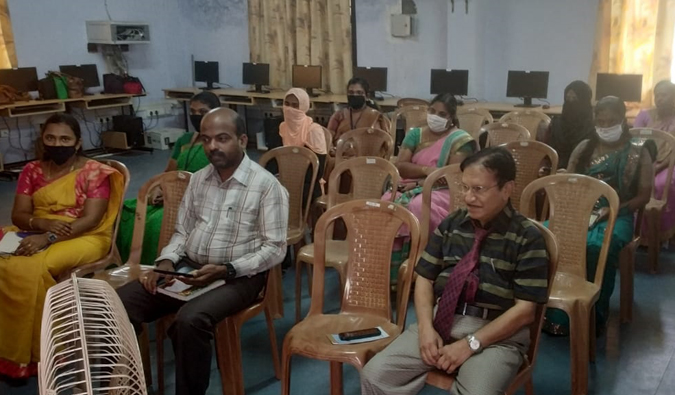 Webinar on "The Fundamentals of Machine Learning" was organized by the Department of Electronics and Communication Engineering and Research & Development Cell, PET Engineering College, Vallioor on 5th June 2020. Webinar was presented by the Resource Person Dr. S. Sankar Ganesh, Assistant Professor - Senior Grade, Division of Digital Signal Processing, Vellore Institute of Technology.
Mrs. C. Rekha Assistant Professor of ECE Department, delivered the welcome address and introduced the Chief Guest Dr. S. Sankar Ganesh, and handed over the session to the resource person. There were 5 PG Scholars from M.E. Communication Systems, 15 UG Scholars and all faculty members of ECE department participated in the program actively. There were 29 participants in this webinar.
The resource person explained the basics of Machine Learning and also summarized the types of Machine learning like supervised and unsupervised Machine learning, Deep learning, Artificial Intelligence, Training and Testing phase, etc. He discussed the types of Algorithms used in Machine Learning.

The Program concluded with vote of thanks by Dr. K. Madhan Kumar, Principal and Dean Dr. J. Mohamed Jahabar, expressed his gratitude towards the resource person.