Event Gallery

Adolescence Psychology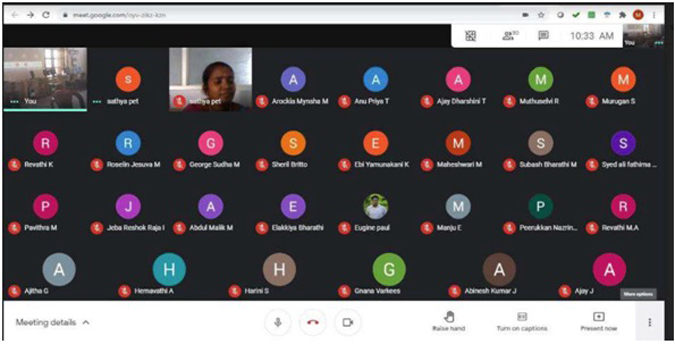 A one day webinar was conducted by the Department of Master of Computer Applications on 15th Apr 2021 at PET Engineering College, Vallioor. The Program was conducted in the virtual mode.

Dr. A. Kalai Selvi, HOD of MCA Department welcomed the participants and Dr. K. Madhan Kumar Principal introduced the chief guest Mrs. A. Sathya, Assistant Professor, PET B.Ed., College and handed over session to the resource person. 77 students registered and participated both UG and PG from our college.
She Explained, changes in development during childhood are rapid and more obvious than the changes that come later on in life, but before you reach adulthood, there is one more large transition: adolescence. Adolescence brings the physical development of puberty, as well as cognitive, social, and emotional changes.

Mr. Muthu Perumal Pillai S, Associate Professor, MCA carried out all the necessary arrangements for the program. The session ended with a feedback session to procure the valuable suggestions of the participants.