Event Gallery

Making Yoga and Life More Meaningful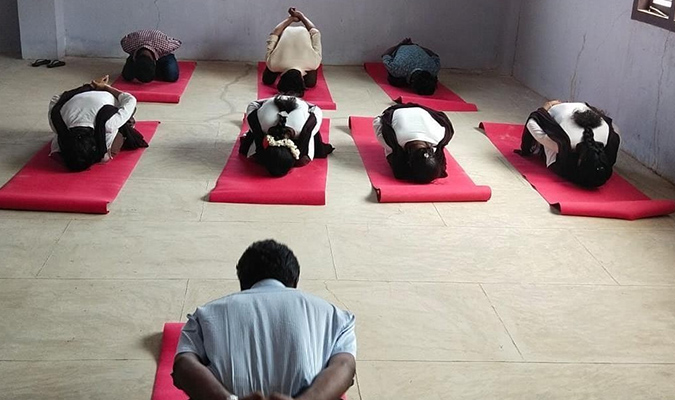 A Two day yoga training program was to be jointly organized by Department of MCA and YRC on the topic of Making Yoga And Life More Meaningful on 13.02.2019 to 14.02.2019. Dr. A. Kalai Selvi HOD of MCA Department delivered the Welcome Address and introduced the Yoga Trainer Mr. Sudalaiyandi. The Session was handed over to the Art of Living Teacher.
The yoga trainer explained the basic of yoga and benefits of practicing yoga. A few minutes of Yoga during the day can be a great way to get rid of stress that accumulates daily in both the body and mind. Yoga postures, Pranayama techniques to release stress. Meditation is Relaxation which gives calm mind, good concentration and Rejuvenation of the body and mind etc. The main aim was to raise awareness and ignite a passion for fitness and yoga among the students and teachers stress, tension, fear, etc., simple asanas can help dispel these.
The speaker gave tips to the students on how to overcome day to day stress, staying healthy through proper diet and exercise, maintaining good mental health and keeping up relationships which can pose to be a difficult task for students who are saddled with daily exams, placements, intense competition and projects. Around 908 Students participated in this program. Vote of thanks was delivered by Divya Malathi. U in Final Year Student of CSE Department.