Event Gallery

Industrial Automation & its Applications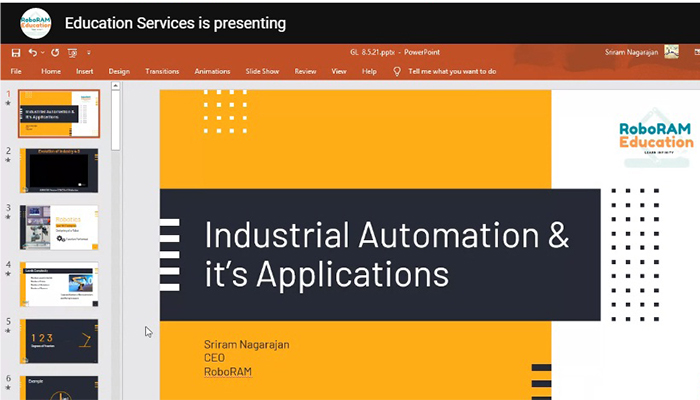 The department of Electrical and Electronics Engineering conducted a webinar on "Industrial Automation & its Applications" on 17/05/2021, Monday for the students & Faculties of our college. Program coordinator Mr. Eugine Paul, AP/EEE, welcomed the participants and made a small introduction about the program and the about the resource person.

Mr. Sriram Nagarajan, CEO/ROBORAM was the resource person for this webinar and the following topics had been discussed by the resource person, Topic discussed during the program Industrial Automation, Environment, Robotics Role & Complexity, Scope & Limitations, Robotic System Classification, Future Robotics & How to make your first Robot, Industrial Internship & Training Program.
Totally 65 students & 5 faculty of EEE department participated in this webinar and found the session useful. Mrs. R Kalaiselvi, HOD/EEE, delivered vote thanks.