Event Gallery

International Women's Day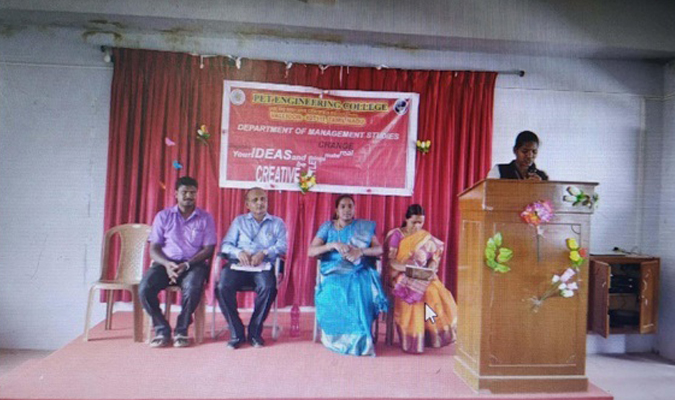 International Women's Day was celebrated on 8th March 2019 at PET Engineering College. Miss. P. Kowsalya, First MBA delivered the welcome address. The Principal Dr. N. Mohammed Sheriff Presided over the function. He spoke about the contribution of women in every walks of life with reference to the permanent commission for women in the Indian Army. He insisted that women should make the right utilization of the privileges and responsibilities entrusted to her.
Dr. J. S. Febila Josephin, Principal, PET college of teacher education was the chief guest for the function. In her special address she emphasized that women are born to be achievers. She then related to the reason behind the celebration of Women's day. The seed was first sown right in the 17th century in France during protest of Women for their rights and liberation. Selfless and immeasurable love in women can be the antidote to all problems. She instructed that women should be well versed and trained in all practical learning which would churn her to reach the pinnacle of success.
Further she emphasised that a woman should spread the fragrance of love around her but arrogance would definitely doom her life. Many girl students exhibited their special talents and games were also arranged as part of the program. Miss. M. Indumathy, First year MBA proposed the vote of thanks. The program was coordinated by the department of Management studies.