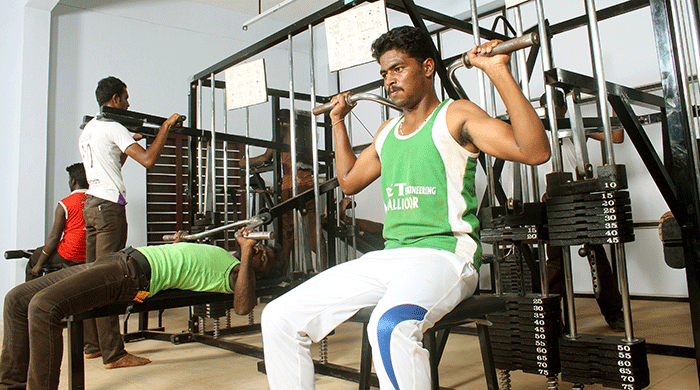 PETEC Management has given ample opportunity to the students to excel in sports and games through excellent infrastructure. The following facilities for outdoor games are there.
Basket ball Concrete Court (1 No.)
Cricket Ground (2 Nos.)
Football field (2 No.)
Volleyball Court (2 Nos.)
Ball Badminton (1 No)
Kho-Kho (1 No)
Kabadi Court (1 No)
Athletic Track 400 Mts (1 No.)
The College has separate facilities for the following Indoor games:
Table Tennis
Carrom board
Chess
Shuttle Cock
Multi-Gym
PETEC has wide-range of Multi-Gym developer equipment for weight lifting and power lifting. Besides, students can utilize Treadmill, Elliptical Trainer to make their body in fit condition.